There's a common belief that Finnish people are shy and that they keep to themselves. I think that this is somewhat true, but only in the beginning of a relationship. Once you get to know them, they usually turn out to be outgoing and fun to hang around with. Of course this doesn't apply to all Finns (or other cultures, too). I find finnish people honest and trustworthy. There's usually no bullshitting and that is probably the most important thing for me in people.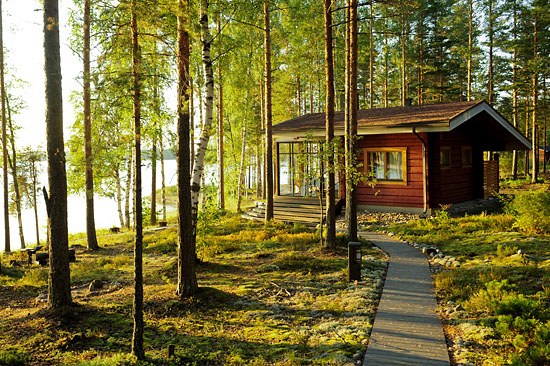 Finnish people like to drink. Beer and Koskenkorva. This is probably the only way people get to know each other in Finnland, well at least for me. At a party it is so easy to choose the people who you want to hang with even when they are drunk. Also in the beginning of my studies no one in our class really spoke to each other before the first party.
The things most important for me in Finnland are probably the four different seasons, especially winter and summer, my summer cottage and the nature in general. I'm a person who (apart from the partying) goes alone to the cottage for the weekend, picks up mushrooms in autumn and enjoys the silence and peace. These are also the things I'll probably miss the most during my half a year abroad, aside from friends and family.